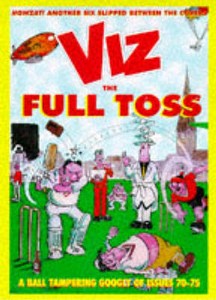 A selection of old favourites (or debates that raised passions).
4th June 2010 – Richie in paradise 
A feast of 2s at Lord's – just a shame the doyen of commentators wasn't there to enjoy it.
5th May 2010 – A manifesto for English cricket
Our programme of reform to strengthen the game and protect the interests of spectators, club cricketers and TV viewers.
18th February 2010 – the South Africa connection
An ever-increasing number of England players hail from the land of boerwors and biltong.  Does it matter?
16th February 2010 – Afghanistan: cricket's new frontier
The fairytale story of world cricket's fastest rising nation.
23rd November 2010 – The Commentators' Ashes
Who cared about Strauss verus Ponting? The battle that really mattered was David Lloyd versus Bill Lawry
7th December 2010 – England's Worst Ever XI
Why say anything nice about these players when poking fun is much crueler?
2nd January 2011 – The Ashes Commentators: A Form Guide
England were winning on the field in 2010/11, but wh0 had the edge in the commentary box?
27th May 2011 – The Curious Case of Adrian Shankar
He came, he saw, he was found out. How a not-so-honest club cricketer conned contracts from both Worcs and Lancs
16th August 2011 – Bring Back Banger
In a parallel universe Marcus Trescothick would still be playing for England …. and the cricketing landscape would be oh so different. Or would it?