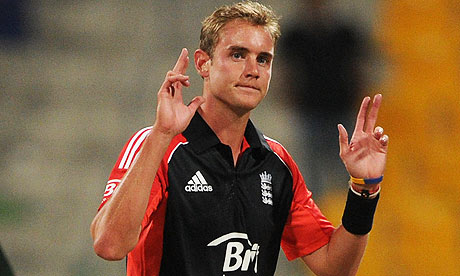 England's tactical think tank has some work to do
Windies 179-5. England 164-4
Once upon a time, England ruled the waves in T20 cricket. We had openers that didn't get out in the first over, an explosive middle order, bowling options coming out of our ears, a captain with tactical nous, and the X factor of Eoin Morgan.
These days we've got Eoin Morgan and err … that's about it.
Yesterday's defeat to the West Indies was so depressing because it was completely avoidable. It was a complete and utter failure of tactical thinking.
The game hinged on two mistakes: firstly, Broad's inexplicable decision to bowl Patel when Gayle was doing his usual whirlwind impression (he predictably got smacked for three sixes in six balls), and our batsmen's decision to carefully rebuild for six overs after two early wickets fell.
Message to Jonny Bairstow (and a lesser extent Alex Hales): This is not a 50 over world cup; you don't get time to rebuild; not when the required run rate is ten an over.
It's harsh to single out individual failures, but it's a tough business international cricket. Talented as he is, Bairstow made just 18 from 29 balls (that's almost five overs, or a quarter of our innings).
You simply cannot afford to have someone batting like Chris Tavare at his best – or should that be worst – for that length of time. If you're having a bad day, just get out for heaven sake.
Bairstow's innings all but lost us the game. It put Morgan in an impossible position – and although he almost pulled a victory out of the hat, the run rate was just too high in the end.
Wise sages believe that T20 cricket is won by the team with the best plans and the ability to execute them effectively.
England didn't seem to have a plan yesterday. And if they did, the execution was so poor that nobody noticed.
So come on Andy Flower. You've got an inexperienced captain with more testosterone than brains – one who is more likely to shout at this troops rather than coaxing the best out of them with astute man management – so it's up to you to get the right messages onto the pitch at the right time.
And if that message is 'hit out or get out' so be it.
A frustrated James Morgan