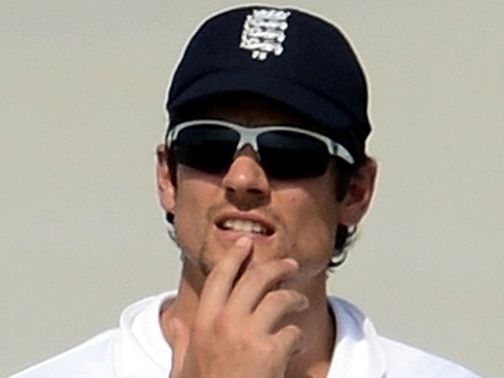 Normally test matches against New Zealand don't exactly get the pulse racing. The problem is that we don't hate them enough. There's no Shane Watson to snarl at; or Xavier Doherty to laugh at.
Matches against the Kiwis have also been short on drama or controversy. Paul Collingwood got into hot water over a disputed run out a few years ago, but he soon apologised and the matter was quickly forgotten. The Barmy Army and the Beige Brigade soon got back to what they love doing best: hating Australia.
However, the third test of this series suddenly seems to matter – a lot. The Black Caps have a new skipper in Brendon McCullum, and they've got a lot to prove after being steamrollered by the Cricketboks a few weeks ago. What better way to usher in a new era than by beating England? We might go on about the Canary Yellows, but our boys aren't exactly popular around the world either. In fact, there was a street party in Wellington when Wales beat us at rugby the other day (sad but true).
England also have a lot riding on this game. If we lose this series, the superb win in India will count for little. This winter will be remembered for an abysmal failure in a series we were expected to win. What's more, those friendly Kiwis will soon metamorphose into sheep shaggers … or is that the Welsh rugby team. I dunno.
Of course, in an Ashes year it's all about momentum. Lose to New Zealand and we'll give the Aussies a huge fillip, whilst our confidence will suffer a huge blow. Losing this test match will be a real kick in the googlies.
On paper England should win. But when is cricket ever straightforward? Anything can happen in a one-off match. What if we lose a crucial toss? What is McCullum goes berserk? What if one of our bowlers suffers an injury and we're reduced to a three man attack? It's quite possible that New Zealand will win.
England fans are notoriously prone to neurosis (especially the one writing this), but I've got a bad feeling about this game. Kevin Pietersen has been ruled out with a knee injury – which leaves a hole bigger than the budget deficit in our middle-order. Jimmy Anderson has a sore back. Steven Finn is not bowling well, and neither is Monty. Meanwhile, Stuart Broad might have bowled well at Wellington, but he's hardly Mr Consistent.
Furthermore, this New Zealand team seems to have a bit of spirit: Rutherford and Williams have shown promise and resilience, whilst McCullum and Taylor are proven international performers.
Ok, so New Zealand's bowling isn't exactly terrifying, but all seam bowlers are dangerous if the pitch is green and the ball's moving in the air and off the seam. I wonder if the Kiwis will prepare a result wicket? I would if I was them. They've got absolutely nothing to lose.
James Morgan
By the way, if you're looking for some equipment for the new season, I came across these guys the other day. They're called Talent Cricket. Definitely worth a look if you fancy a spot of cricket shopping.