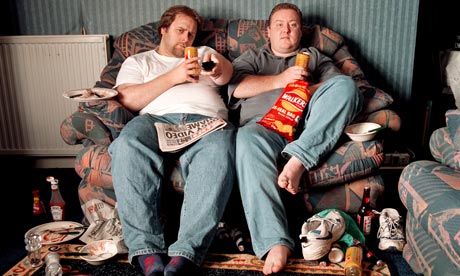 1. Cancel your SkySports subscription for a few months, restart it when England's winter tours begin, then cancel it again
2. Try as hard as you can to become interested in the T20 champions league and the IPL, and then give up
3. Try your best to understand baseball, and then give up
4. Buy a copy of the latest cricket video game – then realise it's crap and get Test Match out of the loft
5. Check Cricinfo religiously in case your county signs someone new.
6. Curse your luck when the new signing turns out to be Chris Lewis.
7. Promise yourself you'll stay up all night to watch the test matches from Australia – but then get drunk and fall asleep on the sofa
8. Wear your cricket sweater at all times, no matter how much red wine you spill down it
9. Practice and admire your forward defensive shot in your Mrs' full length bedroom mirror.
10. Wait until the house is empty and then practice your bowling action (make sure there are no low-hanging light fittings in the vicinity)
11. Obsess about each and every crack on your bat and worry whether it might become terminal
12. Convince yourself that every crack on your bat is terminal just so you can justify buying a new one
13. Think of some new names for cricket bats. There's already a Newberry Uzi, so why not a Gray Nicolls Machete, a Slazenger AK47, or for the more discerning, a Fernley Walther PPK?
14. Following in the footsteps of the Mongoose, submit an idea to Kookaburra proposing they release a new bat called 'the rump steak' – specifically designed for unsightly mows (or moooos) into cow corner.
15. Re-read all your Simon Hughes cricket books
16. See if you can find copies of Sticky Wicket on ebay (the streaker special was my favourite)
17. Try to persuade your cricket playing mates to join your club
18. Go to winter nets – if you're sad and have no life
19. Get a contract to play grade cricket in Australia. Ten years ago, you had to be really good to do this. These days any English village 3rd XI player will walk into any first grade side.
20. Actually do some work for a change (but don't stop reading The Full Toss of course)
James Morgan