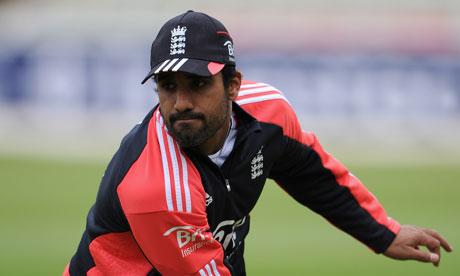 West Indies 125 (19.4 overs) England 128-0 (15.2 overs) England won by ten wickets
Excuse the rubbish pun. We get a bit punch drunk at this time of year. It has been a bloody long summer. I want to write a good headline, but the mind isn't willing. It's the end of September for heaven sake. We really shouldn't be playing cricket at this time of year. Imagine how the players feel; they reported for pre-season training seven months ago.
Having said that, Ravi Bopara doesn't mind. He's having an absolute stormer at the moment. He didn't get a chance to bat (more about that later) but he made a huge impact with the ball – reaffirming his status as one of English cricket's golden arms. He took four wickets for ten runs. The best ever figures by an Englishman in international T20 cricket. Well done, sir.
Although the Windies were pretty dire – any team that has Darren Sammy as captain can't be up to much – you can only play the opposition in front of you. England dispatched them efficiently and emphatically. A ten wicket win was secured by Alex Hales and Craig Kieswetter, who both hit entertaining half centuries. The former looks like he has a bit of talent. Then again, if you've seen Notts play this year you'd already know that.
It's hard to complain when your team wins by the largest margin possible, but we were actually a bit disappointed that the Windies didn't put up more of a fight. Their 125 all out was a poor total in the conditions. England's batting line-up was stacked with exciting young talent. Stokes, Buttler and Bairstow would have been chomping at the bit to get stuck in. Alas, it was not meant to be. Hopefully they'll have a dig on Sunday.
James Morgan