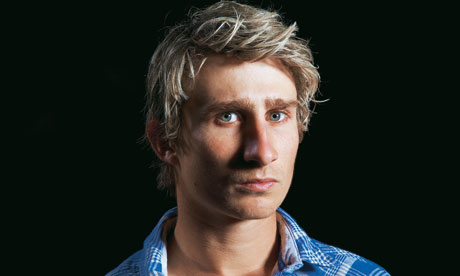 Once upon a time, some faceless stooge in an office somewhere (we're presuming the person in question wears a grey suit and loves watching re-runs of Crossroads) decided that international teams must name a preliminary squad of 30 for the Champions Trophy.
Why? We have no idea. It's utterly pointless. However, since we're all forced to go through this inane procedure, we might as well report who England's 30 are; even though exactly half of them will be cut from the 'squad' in a few weeks time and have about as much chance of actually playing in the Champions Trophy as you or I.
Anyway, here's England's squad – plus a few thoughts about its composition by George Curtis:
Alastair Cook (Essex), James Anderson (Lancashire), Gary Ballance (Yorkshire), Jonny Bairstow (Yorkshire), Ian Bell (Warwickshire), Ravi Bopara (Essex), Tim Bresnan (Yorkshire), Danny Briggs (Hampshire), Stuart Broad (Nottinghamshire), Jos Buttler (Somerset), Varun Chopra (Warwickshire), Rikki Clarke (Warwickshire), Jade Dernbach (Surrey), Steven Finn (Middlesex), Alex Hales (Nottinghamshire), James Harris (Middlesex), Craig Kieswetter (Somerset), Stuart Meaker (Surrey), Eoin Morgan (Middlesex), Graham Onions (Durham), Samit Patel (Nottinghamshire), Kevin Pietersen (Surrey), Joe Root (Yorkshire), Graeme Swann (Nottinghamshire), James Taylor (Nottinghamshire), James Tredwell (Kent), Jonathan Trott (Warwickshire), Chris Wright (Warwickshire), Luke Wright (Sussex), Chris Woakes (Warwickshire)
In case you couldn't be bothered to read until the end (we fell asleep half way through) the big stories are the inclusion of James Taylor, Varun Chopra, Gary Ballance and Chris Wright. And, of course, the continued exclusion of Matt Prior.
We won't go into Prior's absence too much as we've discussed this one ad nauseum. However, what will say it this: if Geoff Miller thinks that Craig Kieswetter is a better cricketer than Prior, then he needs to be institutionalised – and fast. Let's hope this is simply a measure to keep one of England's best attacking batsmen fresh for the Ashes.
The inclusion of Taylor (who probably has a slightly better chance of playing than Ballance, Chopra and Wright) is the most interesting. This is because Taylor was omitted from England's 30-strong Performance Squad recently – a decision that immediately raised eyebrows.
Taylor failed to grab hold of his chance last summer, scoring just 34, 10 and 4 against the Cricketboks. Not even a profitable Lions tour (the team lost every match but Taylor topped the batting charts with 331 @ 55.16) has forced him back into immediate England contention.
Nevertheless, England's smallest cricketer (he looks even younger than Joe Root) can take some heart from his inclusion for the Champions Trophy. It shows he's still on the selectors' radar. However, if he wants his test place back he'll need to score big runs for his county.
Nottinghamshire landed Taylor's signature in 2012 after he'd made a mightily impressive start to his career in Division 2 with Leicestershire – where the polite bowling and less threatening pitches allowed him to score his runs at over 50.
However, the step up to Trent Bridge (currently one of the more bowler-friendly grounds in the country) and the natural growing pains endured by all young batsmen (it is rumoured that Taylor went through puberty half way through last season) meant his average dropped and the big scores dried up.
It will be interesting to see if Taylor bounces back in 2013 – and whether his application to join One Direction is successful (we've included his headshot above).
George Curtis & James Morgan